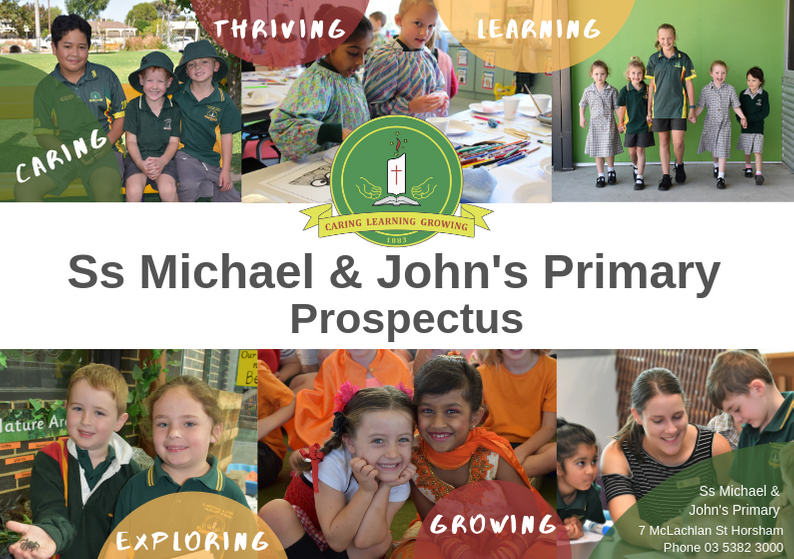 Catholic children living in the community of Ss Michael and John's Parish will ordinarily have a right to a place at our school providing there is one available. SMJ Horsham also welcomes the enrolment of all students and families who share their vision and education philosophy.  Applications are currently open for all year levels at our school.
The Enrolment Process
The application process is straightforward.
To ensure an accountable and equitable process of enrolling students at Ss Michael and John's Primary School is maintained, the following process will be followed for all new applications.
All prospective parents must complete an application form and return it with a copy of their child(ren)'s birth certificate to the school office. It is recommended that before an application is forwarded that propsective families have attended an open tour day or private tour.
After this paperwork is received, parents will be invited to the School for an interview with the Principal, Deputy Principal or Well Being Team leader. Based on the application and interview, a Letter of Offer may then be forwarded.
Parents will then be asked to return a Letter of Acceptance within a time limit and pay a $100 enrolment deposit. Once this process is completed, a child has secured a place at Ss Michael and John's Primary School.
An application is a prerequisite to admission but not a guarantee of admission. The order of priority for applications is siblings of current students, then baptised catholic children followed by other completed applications based on the date they are received.