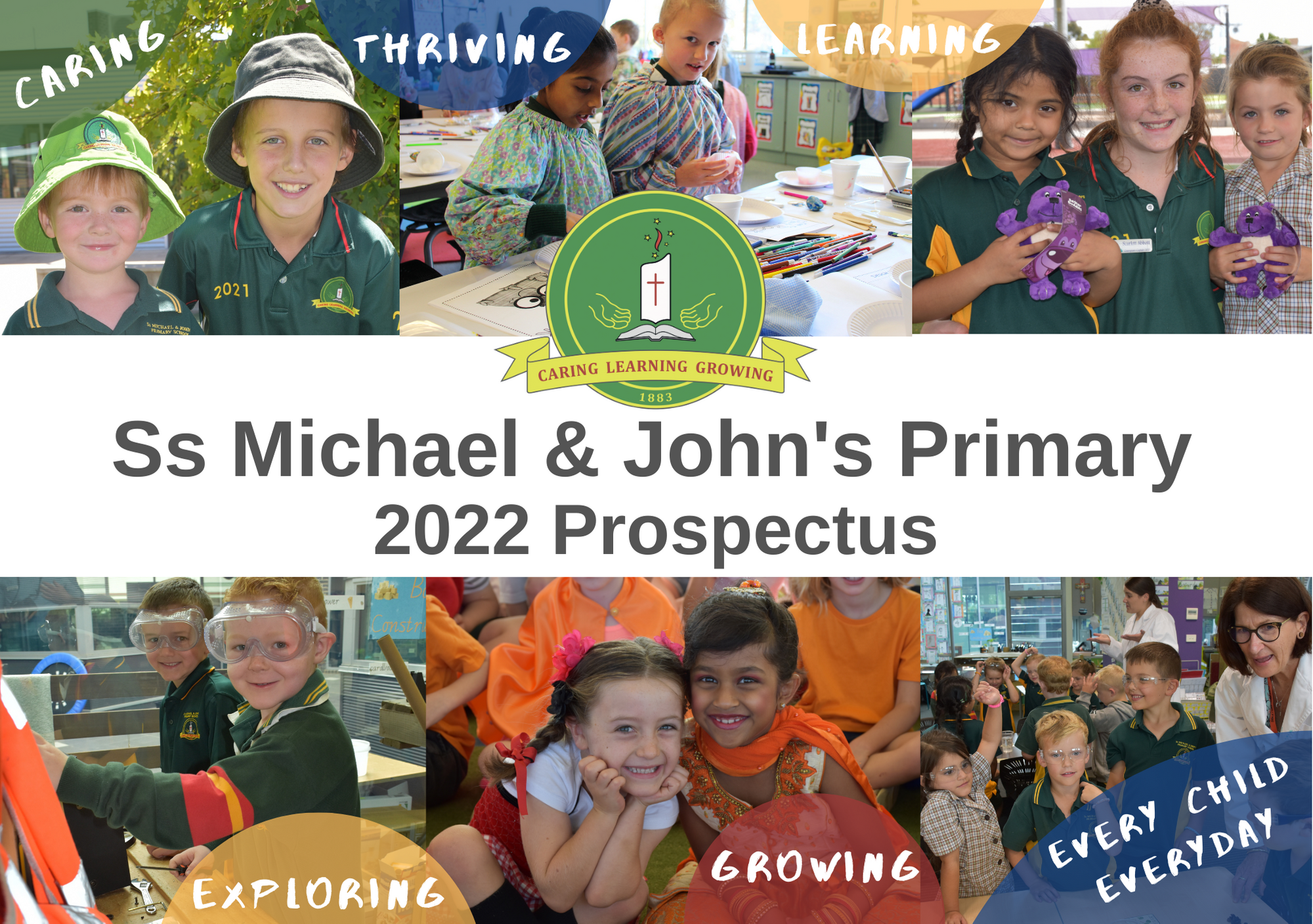 Catholic children living in the Parish of Saint Paul VI will ordinarily have a right to a place at our school providing there is one available. Ss Michael & John's Primary School also welcomes the enrolment of students and families who share our vision and education philosophy.
The Enrolment Process
The 2024 application process is as follows:
To ensure an equitable enrolment process of students at Ss Michael and John's Primary School, the following process will be followed for all new expression of interest and formal enrolments.
Prospective parents are encouraged to download the SMJ Prospectus, view our website content and check out our Facebook page SMJ Horsham.
All prospective parents must complete an expression of interest form which can be downloaded here Expression of interest form and then sent to office@smjhorsham.catholic.edu.au, posted to PO Box 791 Horsham VIC 3402 or provided direct to the school office at 7 McLachlan St Horsham VIC 3400.
After an expression of interest form is received, parents will be invited to the school for a tour with the Principal or Deputy Principal. At the tour, parents will be provided an enrolment pack which includes enrolment forms.
Please read the SMJ Horsham Enrolment Policy below for further information.
An application is a prerequisite to admission but not a guarantee of admission. The order of priority for applications is siblings of current students, then baptised Catholic children, other children of faith and then all other applications.